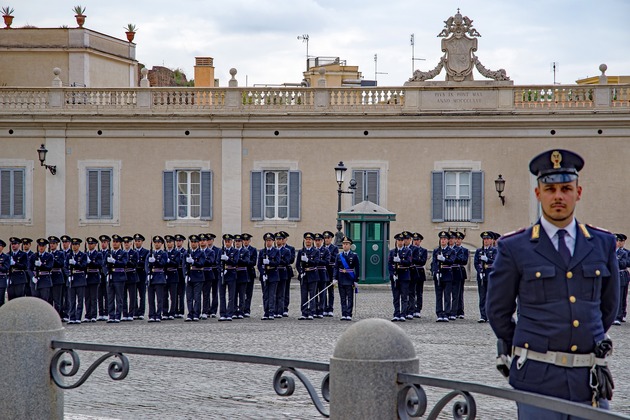 What is the quickest way to obtain Italian citizenship? Italian citizenship is sought after by many individuals worldwide, given the numerous benefits it provides. These include free movement within the European Union and a wide range of work and social opportunities.
While the process to acquire Italian citizenship can be lengthy, there are ways to expedite the process legally. In this article, we'll delve into the quickest methods to gain Italian citizenship, taking into account various situations and the requirements set by Italian law.
Our clients' satisfaction is our utmost priority. Read the reviews we receive daily to see how we've consistently worked towards their goals.
Italian Descent
One of the fastest and most common ways to get Italian citizenship is through Italian descent. Italian law allows direct descendants of Italian citizens to acquire citizenship. If one of your parents, grandparents, or great-grandparents was an Italian citizen, you might be eligible for Italian citizenship. This method is known as "iure sanguinis," or right of blood.
To initiate the process, you'll need to gather documents proving your Italian lineage, like birth certificates, marriage certificates, and naturalization papers of your Italian ancestors. Once all required documents are collected, you can submit an Italian citizenship application at the Italian consular office in your home country. If approved, you'll be granted Italian citizenship.
Marriage to an Italian Citizen
Another way to quickly obtain Italian citizenship is through marriage to an Italian citizen. If you are married to an Italian citizen and have been for at least two years, you can apply for Italian citizenship. However, you must prove that the marriage is genuine and wasn't just for obtaining citizenship.
This process requires submission of several documents, such as the marriage certificate, identification documents, proof of residence, and a joint statement of intention to continue living together. After submitting, an interview with Italian authorities will be scheduled to assess the marriage's authenticity. If approved, you will receive Italian citizenship.
Naturalization by Residency Naturalization by residency is another legal path to Italian citizenship. This method requires an extended stay in Italy and meeting certain criteria. If you've been a resident in Italy for at least ten years, you can apply for Italian citizenship.
During your residency, you need to show proficiency in the Italian language, integration into Italian society, a clean criminal record, and a stable income source. Moreover, the residency period might be shortened to five years if you're married to an Italian citizen or were born in Italy to legally residing foreign parents.
The naturalization process involves applying at the relevant prefecture in your residency area. The application will be reviewed by Italian authorities, and if all requirements are met, you'll be granted citizenship.
Military Service or Working for the Italian State
There's an additional option to acquire Italian citizenship quickly through military service or working for the Italian State. If you're a foreign national who's voluntarily served in the Italian armed forces or worked for an international organization that involves Italy, you can apply for Italian citizenship after three years of service.
You must showcase your participation and fulfill the requirements set by Italian law, including passing an Italian language test and displaying good moral conduct.
While acquiring Italian citizenship might take time, there are several legal pathways to expedite the process. Through Italian descent, marriage to an Italian citizen, naturalization by residency, or military service/state work, you can obtain Italian citizenship faster than the traditional route. Nonetheless, it's crucial to meticulously follow the Italian law's procedures and gather all necessary documents to prove your eligibility.
If you're looking to gain Italian citizenship swiftly and efficiently, leveraging all the legal opportunities available, we're here to help! Italian citizenship can open doors to a new life full of opportunities and advantages within the European Union.
Visit our website at https://www.italiafideiussioni.it/fideiussioni-per-stranieri/cittadinanza-italiana/ to discover our consultancy service for acquiring Italian citizenship. With our team of highly skilled experts, we'll guide you step by step, ensuring you obtain citizenship within a reduced time frame and meet all legal requirements.
What We Offer
Personalized Assessment: We'll carefully evaluate your situation and check if you're eligible for Italian citizenship through descent or other methods.

Complete Documentation: We'll help gather all necessary documents and prepare a thorough and effective application for Italian citizenship.

Assistance Throughout the Process: Our expert team will support you throughout the bureaucratic procedures.

Time and Stress Saving: With our consultancy, you'll avoid errors and delays, optimizing your time and simplifying your path to Italian citizenship.

Proven Experience: With years of experience in Italian citizenship processes, our team is equipped to handle even complex cases. Read our numerous client reviews, and you'll quickly understand our approach.
Don't miss out on the chance to acquire Italian citizenship and embark on a new journey in a country rich in history, culture, and opportunities. Contact us now through our website https://www.italiafideiussioni.it/fideiussioni-per-stranieri/cittadinanza-italiana/ for a free, no-obligation consultation. We're here to help you realize your dream of becoming an Italian citizen!
Puoi contattarci subito tramite: